Events
February 17, 2017 on the basis of JSC "ONPP" Technology "named after A.G. Romashina "the annual general meeting of the Association" Cluster of aerospace technologies of polymer composite materials and structures of the Kaluga region "was held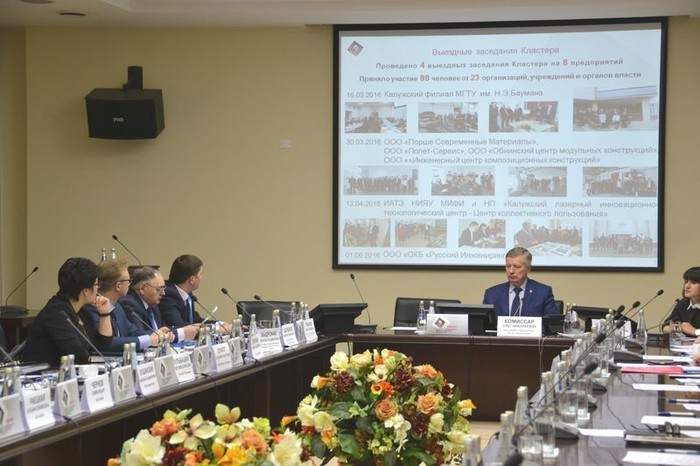 February 17, 2017 on the basis of JSC "ONPP" Technology "named after A.G. Romashina "the annual general meeting of the Association" Cluster of aerospace technologies of polymer composite materials and structures of the Kaluga region. "
In addition to the Cluster residents, the meeting was attended by representatives of such significant enterprises for further cooperation as the Innovative Scientific and Production Center for Textile and Light Industry OJSC, TrakLine LLC (St. Petersburg), Obninsk Innovation Center MISIS LLC, etc. .
As part of the agenda, the results of the activities of AKOTECH Association for 2016 were summed up and a work plan for 2017 was outlined.
Currently, AKOTECH Association unites 17 organizations. In addition, two new residents were accepted into the AKOTECH Association at the meeting:
LLC Chemico
LLC Prototype
In 2016, more than 27 joint cluster events were held - offsite meetings, working group meetings, round tables and General Meetings of Association members, exhibitions, conferences and forums, training seminars, negotiations with Russian and foreign partners.
In 2017, it is planned to increase the number of such events to 49. The main areas of activity will be work on joint projects; preparation of business plans for joint projects; work with partners in the framework of concluded cooperation agreements; attracting new members; conducting trainings for employees of the enterprises of the Association; holding round tables; participation in exhibitions, forums, conferences; holding information companies in the media; organization of business visits to enterprises of the Association, etc.