Events
On April 24, 2015, the leadership of the Association for the Cluster of Aerospace Technologies of Polymer Composite Materials and Structures of the Kaluga Region (AKOTECH Association), whose anchor enterprise is the SSC RF ONPP Technologiya, took part in the II International Conference "Partnership for Development" clusters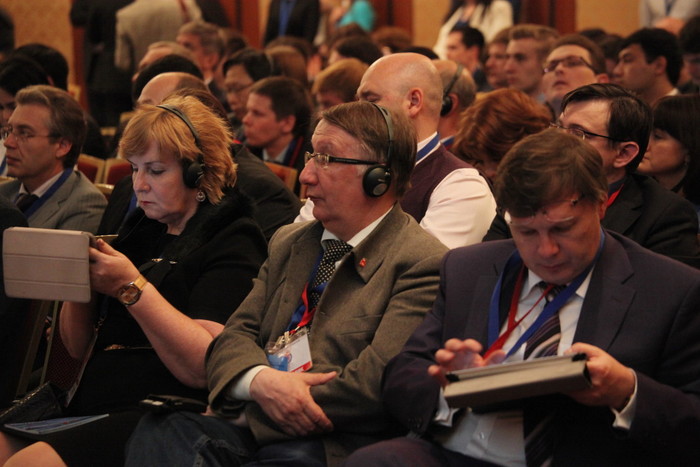 The event was organized jointly with the Association of Innovative Regions of Russia with the support of the Ministry of Economic Development of Russia and timed to coincide with the XV Russian and X Kazan Venture Fair.
The aim of the conference was to study the modern model of the development of territorial innovation clusters as a tool to increase the competitiveness of regions and the development of partnerships. Representatives of foreign and Russian regions, heads of cluster organizations, large high-tech enterprises, development institutions took part in the work.
"In the course of the work, it was possible to discuss the general state of the process of forming competence centers in Russia. In my opinion, the tendency to form a portfolio of effective tools that facilitate the streamlining of cluster activities is very important. One of such tools should be a map of cluster initiatives, which systematizes information about all participants in the process, "commented Executive Director of AKOTECH Association Oksana Koval commented on the event.
The delegates discussed the results of the work of the AIRR committees (Association of Innovative Regions of Russia) for 2014 and planned events in 2015, as well as got acquainted with the experience of colleagues and expert recommendations in the framework of the seminar "Results of a joint assessment of AIRR-EU quality of managing Russian clusters" and the Conference "Multilevel regional innovation management system: smart specialization. "
"The increased attention to cluster development issues has a very concrete basis. Practice has shown that it is the formation of regional territorial clusters that helps optimize the position of domestic enterprises in production chains, thereby fulfilling, inter alia, the tasks of import substitution. Kaluga region has significant experience in creating industrial and innovative clusters. A distinctive feature of the region is its multidisciplinary nature, which serves as the basis for economic stability, "said Anatoly Sotnikov, Director General of the Agency for Innovative Development - Center for Cluster Development of the Kaluga Region.