Events
April 27, 2016 on the basis of JSC "ONPP" Technology "named after A.G. Romashina "a meeting of the Association" Cluster of aerospace technologies of polymer composite materials and structures of the Kaluga region "(Association" AKOTECH) "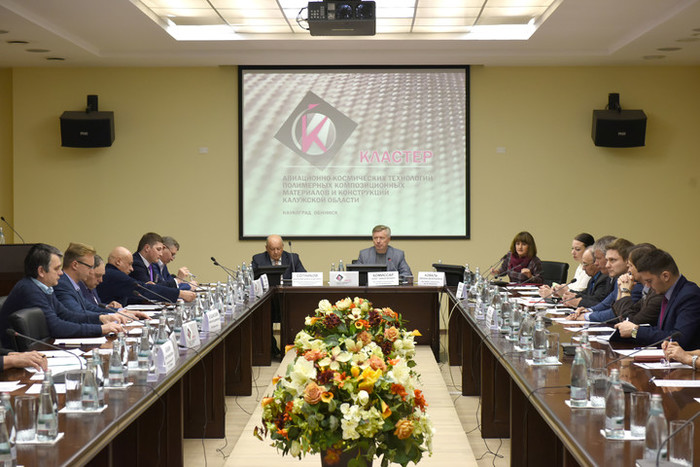 The meeting was attended by representatives and specialists in the field of information technology:
NP Kaluga ICT Cluster
Representative office of MECAS ESI (part of ESI Group) in the Russian Federation (Ekaterinburg)
As part of the agenda, the meeting participants heard a report by A.A., Commercial Director of MEKAS ESI Representative Office (Ekaterinburg) Podshivalova about the ESI group software for modeling technologies and designs from polymer composite materials.
Executive Director of the Association "AKOTECH" O.V. Koval presented a report on government support measures for industrial clusters.
An important outcome of the meeting was the signing of a tripartite agreement on cooperation between AKOTECH Association, NP Kaluga IKT-Cluster and the Agency for Innovative Development of Kaluga Region (AIRCO).
Currently, AKOTECH Association unites 14 organizations. At the same time, at the meeting, the AKOTECH Association adopted a new resident - EKON CJSC (Obninsk).